Home > NDACC Spectral UV Instrument Working Group > UV Effects from Australian Bushfires
UV Effects from Australian Bushfires
Dramatic effects from bushfires in Victoria, Australia in February 2009 were seen at Lauder New Zealand, 200 km to the East.
All-sky camera records, and back trajectory analyses, showed that the smoke plume was maximized over Lauder during the day of 8 Feb.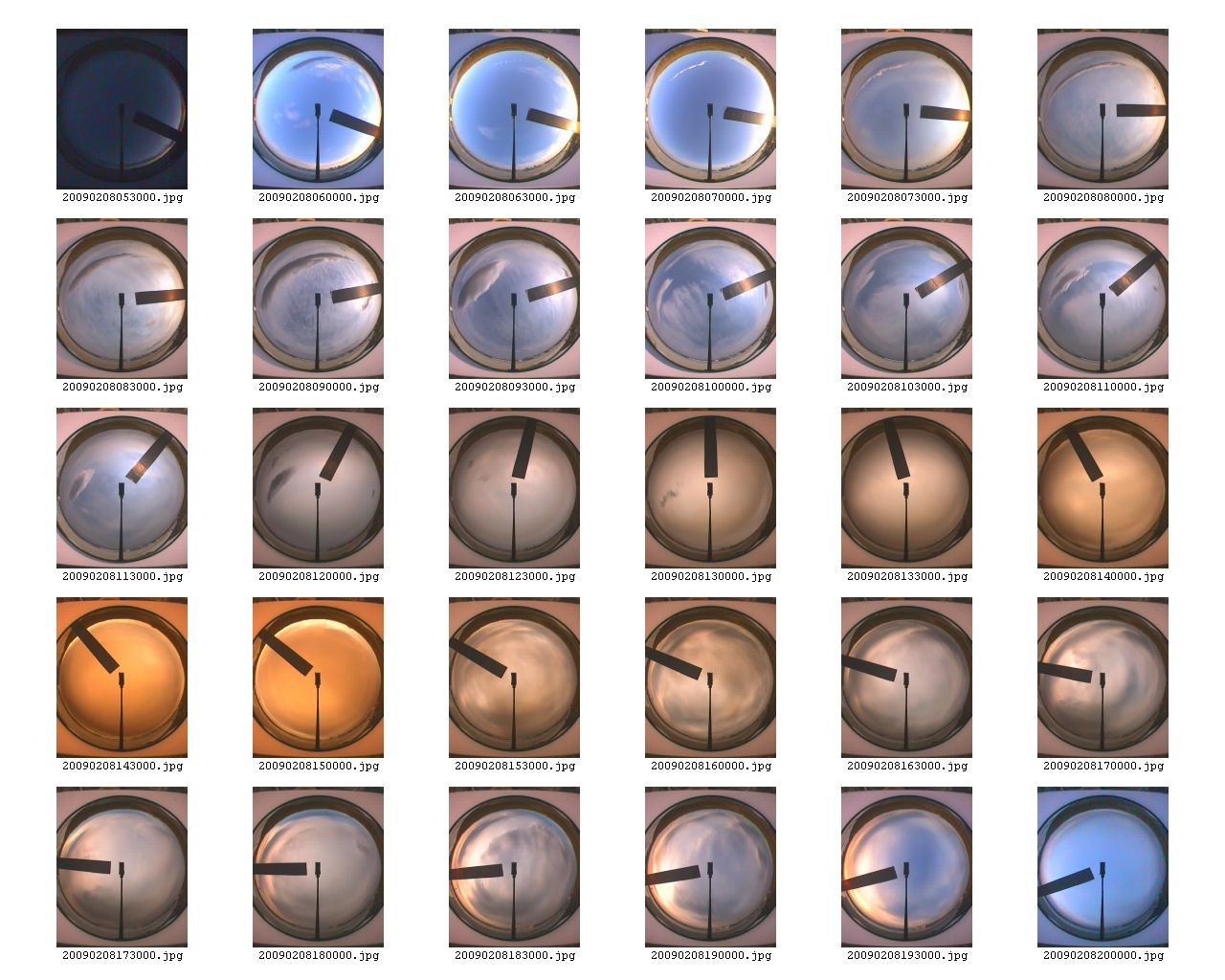 Figure 1. All sky camera record at Lauder showing images at 30 minute intervals from 05:30 to 20:00 on 8 Feb 2009. In these images, the wider dark band which rotates anti-clockwise is a shading band to block direct sunlight. The vertical line from the bottom is the reflection of the camera and its mount.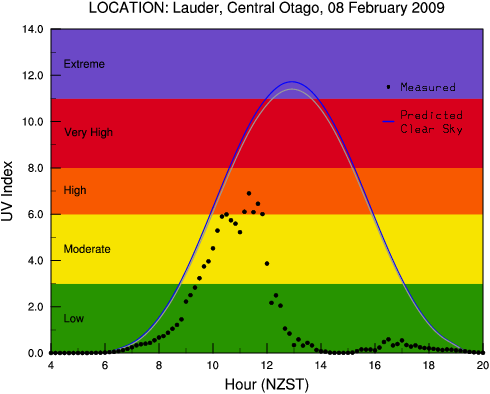 Figure 2. Time series of change in UV at Lauder on 8 February, compared with a model calculation.
The smoke on 8 February 2009 greatly reduced irradiance, especially in the UV. Erythemally-weighted UV was reduced to only ~0.1% of its clear sky value. In the afternoon measurement at SZA = 35, the UVI was 0.02, compared with a typical clear-sky value of approximately 8 at this time of day and year. The smoke-affected value is a factor of 40 less for that SZA than at any other time over the ~20-year history of UV measurements at Lauder.
Changes in UV due to the aerosol cloud were in close agreement with those calculated with the TUV radiative transfer model.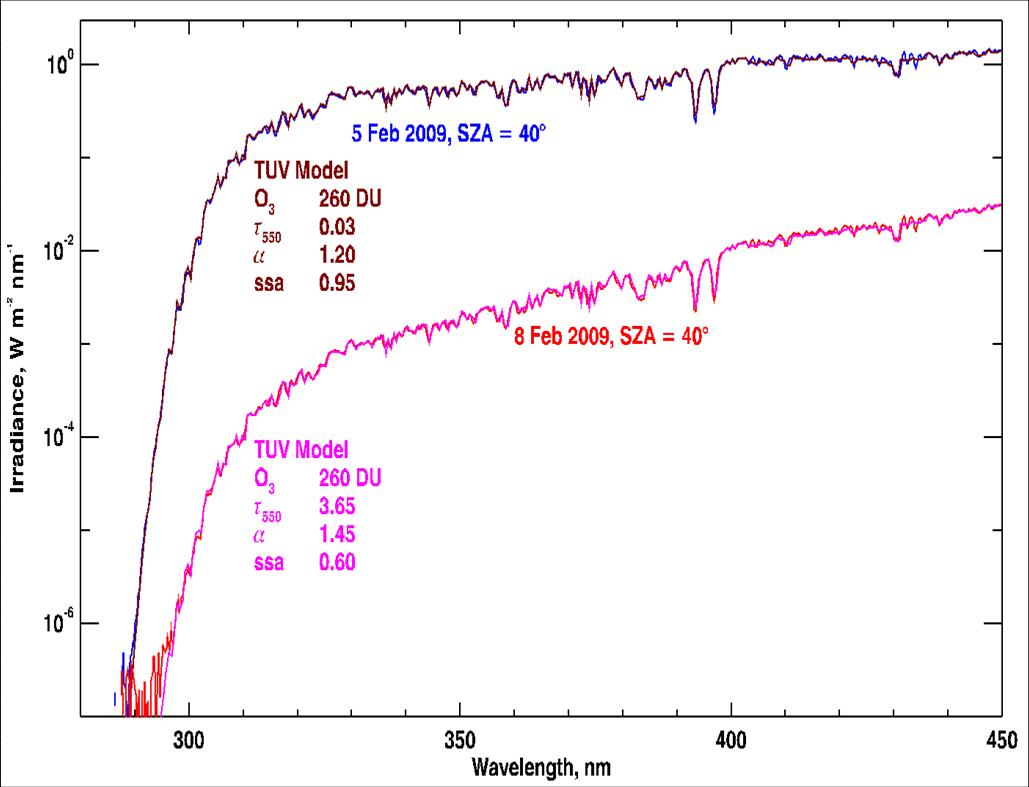 Figure 3. Measured and modelled spectral irradiances during the event, compared with those for clear skies prior to the event at the same SZA.
Aerosol enhancements, as measured by LIDAR, persisted in the stratosphere for weeks or months after the event, circumnavigating the globe at altitudes of 17 km or more. Events such as this may therefore be important over much longer time scales than previously assumed.
Page last modified: Tuesday, 08-Dec-2009 20:15:13 UTC